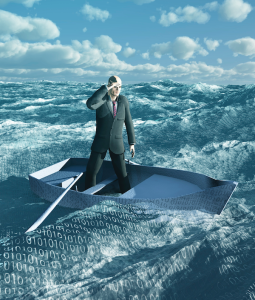 Over the last 6 months we've seen several large enterprises make commitments to incorporate social media into their governance, risk and compliance (GRC) practices. As a result, digital teams are coming to us with mandates and deadlines to inventory, review and remediate their enterprise's global web and social footprint. This appears to be a harbinger of a sea change in how the C-suite addresses the risks and rewards of social media – in other words, social media governance.
From our conversations with these teams, we have heard a few common messages:
• We don't have a complete picture of where our company, brand, products and people are represented. We need a full web and social media audit of our company's brand presence.
• We don't know who has created what or who is currently maintaining each point-of-presence.
• Current tools and processes are failing to adequately address this problem.
It's clear that social media is now considered a significant risk to a corporation. The risk is not only to brand reputation (which can have a significant impact on sales and shareholder value), but to greater cyber threats via social media. It's worth the time to review Accenture's 2015 Risk Management Study.
Charting the Waters of Social Media Governance
At Brandle, our focus is to help corporations manage the risks associated with a social business and to help you chart the waters of your governance strategy. In our new white paper, Enterprise Social Media Account Management - Case Study, we take a deep look at how a global company was challenged with manual web and social media audits that produced multiple spreadsheets. Not only were these spreadsheets confusing, they were incomplete. See how Brandle helped to solve their brand presence management challenges and provided a complete inventory of their brand presence. Download the white paper and see if there are helpful tips you can use to create your social media governance strategy and plan of action.