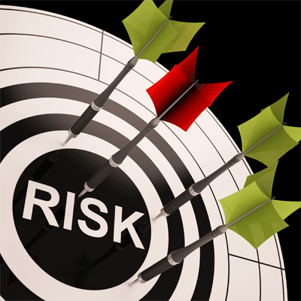 It's always a challenge to keep up with the compliance issues, audits, examples, and trends that occur daily in each regulated industry. For the Mortgage Industry, I have a go-to source: Rob Chrisman's Daily Mortgage News & Commentary blog. Because Brandle solves the challenges of social media risk management and social media compliance, I'm most interested in regulation and commentary around these topics. And when the topic is targeted specifically on social media compliance for mortgage companies, you know that the CFPB is part of the conversation!
In today's post, Rob presented some interesting information on the CFPB and compliance regulation from an article written by Margaret Wright with CliftonLarsonAllen, LLP. The article was originally posted on Banker's Advisory Compliance Monitor. This information has motivated me to ask our Mortgage customers: What is your corporate risk exposure regarding social media compliance and consumer complaints?
Since the final FFIEC guideline presentation in December 2014, the main focus of social media compliance in the mortgage industry has been to ensure that corporate and loan officer's sites have all of the "compliant" elements that are required to be present on any social media account. One of these elements has always been the consumer complaints link. However, it is an item that is often forgotten, or left off due to limited space. (For a quick reminder of compliance guidelines, check out our article in the Scotsman Guide or our Social Media Compliance Checklist.)
The CFPB is getting more involved in social media compliance regulation and the emerging area of concern is around social media and consumer complaints.
Now the CFPB will be paying closer attention to that consumer complaints link, and to complaints made on social media. They will be looking for the procedures and processes put in place by mortgage companies in order to show an effective and "compliant communication system" with consumers. For those people focused on social media compliance, this should be part of your overall Social Media Governance plan.
The full article Mortgage Servicing and Regulatory Compliance written by Ms. Wright is worth your time to read, but here are a few excerpts pertaining to this issue.
"Of all the regulatory changes impacting the mortgage servicing industry the areas of servicing transfer, consumer communication and loss mitigation have emerged as the most frequently discussed topics."
"A mortgage servicer must develop protocol to ensure consumer communication consistency across all channels, including vendors with consumer contact. Effective consumer communication includes consistent procedures in place to receive, resolve and respond to complaints. The ability to track and analyze overall complaint trends is instrumental in developing an effective compliant management system. Detailed documentation of consumer communication is vital when a conversation log indicates a consumer was told a late fee would be waived, but the payment history does not reflect any waiver.
"Emerging in the area of consumer communication are complaints received through social media, the CFPB consumer complaint database and privacy concerns therewith. The CFPB is considering the addition of an optional narrative section to the complaint database where consumers may explain further their experience. There would also be an option for the lender or servicer to reply to the consumer's narrative in the same free-form format. The CFPB has recognized that personal information may be included in the narratives provided from the consumers and plan to take reasonable steps to remove it before the information is available to the public in database."
As part of your Social Media Governance Plan, you need to ensure that the consumer compliance link is on all social media that relates to your business, and you need to have a plan of action for when a consumer uses it — whether on your own social media, a loan officer's social account, or on the CFPB Consumer complaints database! For another resource, you may be interested in our Mortgage Risk Report.