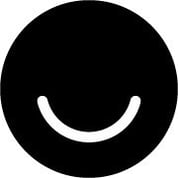 With the new social network Ello getting 30,000-40,000 signup requests per hour, the platform has attracted our interest at Brandle. As you may know, our Brandle Presence Manager helps companies discover and track points-of-presence on the web where their enterprise appears to be represented, so this mad rush to create accounts made us wonder "who is really on this network?"
As with any new platform, there are likely lots of authentic users but also a number of imitators, squatters, and exuberant employees, just ask The Atlantic: So, Who Is Running Our Ello Account? On top of this, we have the articles like this one from Alexandra Samuel in the Harvard Business Review: Ello Is a Wake-Up Call for Social Media Marketing. With the new Ello manifesto, one has to wonder what this will mean for brands on social media. Still, they appear to be showing up...including us.
In light of all this new activity, we thought it would be interesting to start tracking the brands which appear on the new social network. Using the Forbes Global 2000, we attempted to find those brands on Ello. Along we way, we came across other brands which were worth adding to the list. What follows are five (5) lists of accounts which:
we have verfied as official points-of-presence
are active and appear to represent the brand but have not been verfied
use the brand name but there is not enough data to determine association, if any
appear to be under the control of squatters
appear to be under the control of someone other than the Fortune 100 or Forbes 2000 brand holder
Unfortunately, at this time (due to limitations beyond our control) we cannot include links to all of the accounts. Rather, we will only include links to those which look to be authentic or complete enough to be interesting.
Ello accounts which we have been able to verify as authentic points-of-presence:
If you would like to verify the authenticity of your brand's Ello account, send an email from your corporate email account to info@brandle.net.
Ello accounts which are active and appear to be related to the brand:
Ello accounts which have yet to be verified as authentic points-of-presence for a brand:
@21stCenturyFox
@3M
@AIA
@Actavis
@Adani
@Adecco
@Adidas
@Aflac
@Ageas
@AirFrance
@AlaskaAir
@AmEx
@Andhra
@Anheuser-Busch
@Antero
@ArcelorMittal
@Autodesk
@Aviva
@Ayala
@BAE
@Baidu
@Banrisul (logo)
@Beam
@BerkshireHathaway
@BofA
@Braskem
@CNOOC
@CSR
@CSX
@Carlsberg
@Carnival
@Carrefour
@CathayPacific
@Cemig
@Cenovus
@CenturyLink (redacted)
@Charter
@ChinaConstructionBank
@Citi
@Constellation
@Costco
@DNB
@Daimler (logo + header)
@Deere
@Delphi
@Dover
@EMC
@EXOR
@EasyJet
@Ecolab
@Emirates
@Empire
@Eni
@Exxon
@FCC
@Frito-Lay (avatar)
@Fuji
@G4S
@GEAG
@Gilead
@Glencore
@GoDaddy (logo)
@GotelIndigo (deleted)
@Guangdong
@Harbinger
@Henkel
@Herbalife
@Hershey
@Hewlett-Packard
@Holcim
@HuaNan
@Hyosung
@ICBC
@ICICIBank
@ITV
@Illumina
@InnerMongolia
@Investec
@JAL
@Jiangxi
@KDDI
@Keurig
@Kubota (avatar + test)
@LGCorp
@Lear (hello)
@Lufthansa
@MGM
@MMI (hello)
@Maersk
@Magnit
@Mapfre
@MarathonOil
@Markel
@Mechel
@MegaFon (hello)
@Micron
@Mizuho
@Mobily
@MunichRe
@NBADeutschland (deleted)
@NIKE
@NTT
@NYTimes (description)
@Natixis
@NetApp
@NetflixOfficial (header)
@NewsCorp
@Nielsen
@Nitto
@Nordea
@NorilskNickel
@Olam
@OmniHotels (description)
@Orkla
@Oshkosh
@PPL
@PVH
@PetroChina
@Petrobras
@Peugeot
@Phillips66
@Polaris
@Post-It
@ProSieben
@PublicStorage
@Qantas (logo)
@Quest (logo)
@RBS ---
@RMB
@RTL
@RWE
@Rakuten
@RedBull
@Ricard
@Ricoh
@RioTinto
@Rolls-Royce
@Rostelecom
@SES
@SFBallet (description)
@SOil
@SSE
@Sabesp
@Safran (hello)
@SaintGobain
@Salesforce (redacted)
@Sanofi
@Saras
@Sberbank
@Seadrill
@Seagate
@Sega
@Sharp
@Shenzhen
@Shimano
@Sika
@SingaporeAir
@Sinopec
@Sodexo
@Softbank
@Standard
@StateBankofIndia
@Statoil
@SunTrust (avatar + header)
@Suncor
@Supervalu
@Swedbank
@Syngenta
@Sysco (hello)
@TDBank
@TUI
@Tata
@Tele2
@Telekom (avatar)
@Televisa
@Teliasonera
@Telstra
@Tencent
@TimeWarnerCable
@Total
@ToyotadoBrasil (logo)
@TripAdvisor
@Turkcell
@TurkishAirlines
@TwoHarbors
@URS
@United
@UnitedHealth
@VINCI
@Vale
@Veolia
@VolvoCars
@WEG
@Wal-MartStores
@Westfield
@Westpac
@Wilmar
@Workday
@Wynn
@Yamaguchi
@Yamato
@ZTE
@Zain
Ello accounts are "for sale" by squatters:
@Acciona (ello.nicks@gmail.com)
@Aegon (buyelloname@gmail.com)
@Akbank (ellososyal@gmail.com)
@BancoBradesco (no email)
@Belgacom (ellobrands@gmail.com)
@Caixa (for sale?)
@Citrix (buyelloname@gmail.com)
@EADS (buyelloname@gmail.com)
@Enagas (ello.nicks@gmail.com)
@Garanti (ellososyal@gmail.com)
@Grifols (ello.nicks@gmail.com)
@Iberdrola (ello.nicks@gmail.com)
@LyondellBasell (buyelloname@gmail.com)
@PublicisGroupe (ellobrands@gmail.com)
@Randstad (buyelloname@gmail.com)
@Reliance (blogbeatze@gmail.com)
@SouthwestAir (ellosvd@gmail.com)
@ThomasCook (TXdeGroot@gmail.com)
@Thyssen (ello.nicks@gmail.com)
@VakifBank (ellososyal@gmail.com)
@Valeo (ello.nicks@gmail.com)
@WesternDigital (daalengf@gmail.com)
@Ziggo<(buyelloname@gmail.com)
Ello accounts which have the brand names in the URLs but which represent some other person or entity or are a fan or spoof site :
@A2A
@ABB
@ACE
@ADM
@AES
@AMP
@ANA
@ANZ
@Aeon
@Amazoncom
@American
@Apache
@Asahi
@BBT
@BEA
@BGG
@BP
@Ball
@Bendigoo
@Brambles
@CA
@CCR
@CEZ
@CME
@CRH
@CVRE
@Capgemini
@Cielo
@Coca-Cola
@Compass
@Continental
@Cosan
@CostcoWholesale
@DCC
@DSM
@DSV
@Delek
@Dicks
@Dixons
@Dominion
@Dow
@Eaton
@Emart
@Emerson
@Essilor
@Fox
@GDFSUEZ
@GE
@GameStop
@Gemalto
@Google-Plus
@HAL
@HSBC
@Hexagon
@Hoya
@Huntsman
@Husky
@ISS
@Iliad
@Imperial
@Investor
@JBS
@KLM
@KPN
@KTG
@Kao
@Kawasaki
@Kellogg
@Keppel
@Kering (fan site)
@Kingfisher
@Kirin
@Kobe
@Kone
@LG
@KraftFoodsGroup (spoof?)
@Lawson
@Legrand
@Level3
@Linde
@Lotte
@MISC
@MTR
@Makita
@Mellon
@Metso
@MicrosoftCorp (logo + header + description + website + content + spoof)
@MitsubishiUFJFinancial
@Molson
@Monster
@Mosaic
@MTV
@NEC
@NKSJ
@Noble
@Occidental
@OfficalGoogle
@Oi
@PG
@Pandora
@Pernod
@Popular
@Posco
@RBC
@RaymondJames
@RollsRoyce
@Roper
@Ryanair
@SJM
@SLM
@SQM
@Sampo
@Sandvik
@Santos
@Schindler
@Seiko
@Shimizu
@Shire
@SonicYouth
@Southern
@Stryker
@Svenska
@TDC
@TDK
@TPK (profanity)
@TRW
@Takeda
@Terumo
@Tesla
@Thales
@Travelers
@TravisPerkins
@UBI
@VF
@Valiant
@Vodafone
@Wal-Mart (spoof)
@Waters
@Wendel
@Wyndham
@YTL
@Yandex
@Yum
If you know of any other brands which appear to be on Ello, you can add them in the comment section below or post them on our Ello page. If you would like to verify that an Ello account authentically represents your brand, please drop us an email at info@brandle.net.
Notes on method of evaluation: We visited every Ello account we could find and based on the information presented on the profile we attempted to evaluate each point-of-presence for how closely it appeared to represent the expected brand. We looked at the logo, the header image, the description, whether it referenced an appropriate website, and whether they had published any content.
###