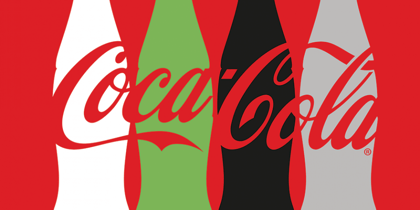 I recently read an article in The Drum by Seb Joseph. The article focuses on how Coca-Cola, a mature social company, has created their new North American Social Centre to have central social media marketing of their brands. Seb describes the Social Centre as:
"... a real-time newsroom to manage social media marketing for all the Coca-Cola trademarked brands (think Diet Coke, Fanta and Sprite). Staffed by 55 people, including marketers from Coca-Cola North America alongside executives from agencies Possible, Havas and Publicis-owned Moxie, they are focused on listening and analytics, content strategy, creation and publishing, community management, marketing science, legal and media buying."
This is really fantastic, especially since Coca-Cola has lead the way in strong storytelling on social, but there is a huge missing discipline in the Coca-Cola Social Centre.

Social Media Governance is Critical to the Enterprise Social Center of Excellence
Seb's comments about experienced corporate social marketers taking the leadership reigns back from agencies, and empowering them as team members, is spot on. From this article, it looks like Coca-Cola has focused their Centre on engagement only. With the disciplines and parties listed in the description, I am guessing that the Legal discipline is dedicated to marketing statements, offers and consumer expectations.
Engagement is the sexy fun stuff we all love about social. But when you are a larger company with significant brands (and few companies care more about their brand than Coca-Cola), then social risk management is essential.
The next step in social maturity is owning the responsibilty of this risk, creating a social media governance strategy, and placing this discipline in your Center of Excellence! The risks associated from being a social company rarely pop-up from the marketing and content that a company is managing....but from other accounts presenting risks. The risks are varied — hacks, counterfeit sites, phishing sites, malware, brand infringement, and all those dangling sites that well-meaning employees created and forgot about — and it takes a disciplined team to stay on top of it all.
To be fair, many companies, and perhaps even Coca-Cola, create a Global Social Media Governance team that oversees the world. In this model, each country's localized team (in this case, the North American Social Centre) would deliver information about their accounts to the Global Social Media Governance team to keep a watchful eye. Then it is the global team's responsibility to keep a clean social media footprint per brand, conduct social media audits, deliver reports on these social "assets", ensure all credentials are centralized, and ensure they work closely with legal to take down counterfeiters and rectify brand infringement.
If you'd like some guidelines on how to create your own Social Media Governance Plan and team, just download the Brandle e-book.