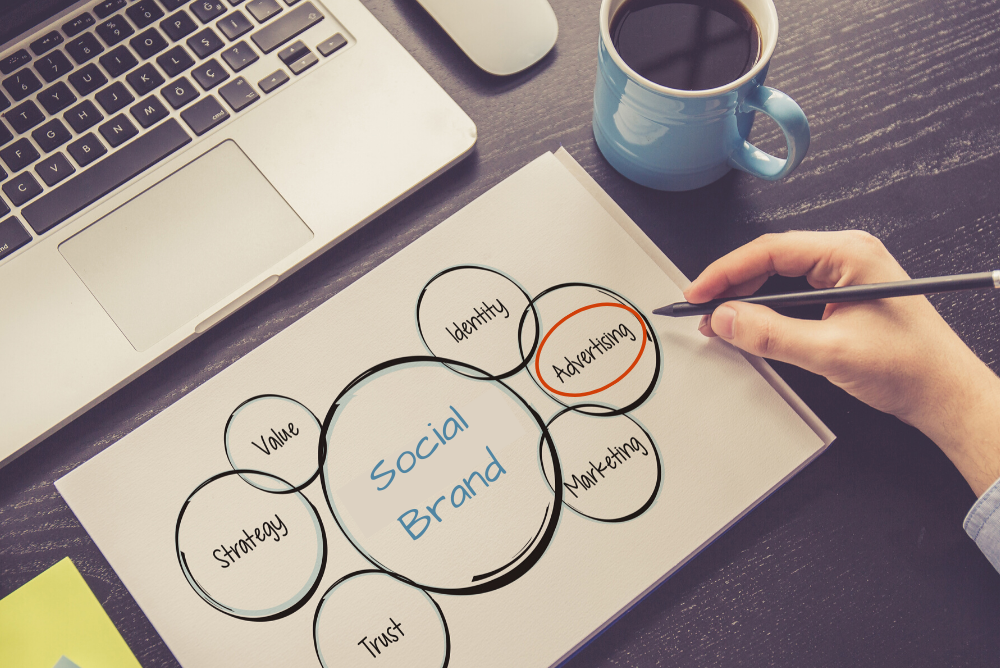 Brandle, Inc., the pioneer of corporate social media governance, is pleased to announce our newest module for the Brandle Presence Manager — the Brandle Ad Accounts Manager. This module solves the challenges large enterprises face managing cross-platform ad accounts across the company and around the world.
For over eight years, Brandle has helped leading corporations discover, manage, and monitor their social media and web presence landscape. Now that paid social has become a critical element of a company's social media strategy, we've seen our customers struggle with the ever-changing advertising programs offered by social networks (and Google, for that matter). It was clear that adding ad accounts management to the Brandle offering was a natural extension to the solutions we are dedicated to providing. Now we can help our customers track and monitor the ad accounts across networks and across the globe that have a direct tie to budgets.
The Challenges of Global Ad Account Management
As we watched social networks and Google change their advertising programs throughout the past two years, we began to discuss the challenges the networks were presenting with a few of our customers. Here is what we learned :
Like digital points-of-presence (POPs), a company can easily have hundreds to thousands of ad accounts.
It is difficult to to keep track of which business group, division, or region a given ad account is meant to serve.
Also, there are often multiple individuals who are responsible for each ad account, with varying roles (which can and do change frequently).
It is not always easy to connect an invoice from a social media platform to the correct budget, purchase order and/or credit line.
A break in the invoice-to-PO/credit-line chain for one ad account can result in all (or other) ad accounts also being disabled by the social media provider, shutting down an important channel to consumers – paid media.
Just as with POPs, past employees, contractors, or agencies, with lingering credential or privilege access is both a financial risk (e.g. unauthorized spend) as well as a risk to reputation (e.g. inappropriate ads placed under your corporate brand).
Customers have reported that this is true, to varying degrees, of every social media network ad account program, as well as Google.
Key Features of the Brandle Ad Accounts Manager
With our customers' challenges in mind, we moved forward to create the Brandle Ad Accounts Manager module. We are excited to bring this module to our current and future customer base as there currently is no other tool that tracks these cross-platform ad accounts. The Ad Accounts Manager features are as follows:
A separate inventory area for tracking corporate ad accounts, partitionable by customer-defined platforms and customer-defined categories.

Brandle's Tagging system is extended to the Ad Account Manager Inventory area so the customer can associate ad accounts with their appropriate business group, division, region, PO, etc.

Contacts with Contact Roles is extended to the Ad Account Manager Inventory area for the customer to link ad accounts to their responsible parties based on role.
The Non-User Search Form has been extended to Ad Accounts Manager, so employees who are not users in the Brandle Presence Manager can query for ad account info (category, tags, contacts, description, etc).
GRC features (such as Criteria and Issues) will be enhanced to support Ad Accounts Manager (Q1 2020), to flag and report when:

a required Tag or Contact Role is missing,
a Contact's email is bouncing,
an audit is overdue, etc.

The Brandle audit features (that do not require network API access) will be redesigned (Q1 2020) and extended to support Ad Accounts Manager.

The final planned phase of our Ad Accounts Manager module will be to enable API access, where possible, to discover and monitor ad accounts

.

The system is preconfigured to support the following networks but as stated above, customers may define any platform necessary for their ad account governance:
Facebook

Twitter

Linkedin

Google

Snapchat
If you would like a closer look at the Brandle Presence Manager and the new Ad Accounts Manager module, just reach out to us here. We look forward to helping you track and manage these critical items of your social media strategy.