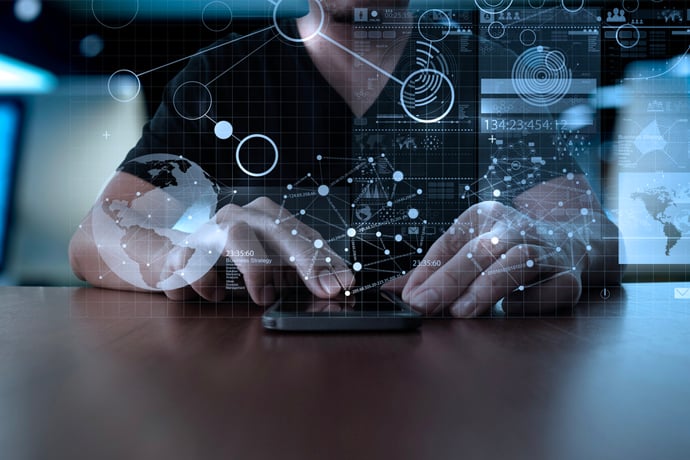 When it comes to social media compliance, omissions and oversights can prove almost as damaging as "active mistakes." Investment firms and brokerages have to ensure that brand compliance is maintained at all times online. Running an audit of existing social media accounts is a great way to accomplish this. However, it can be easy to overlook certain aspects of social media governance. Here, we'll provide a checklist to help corporate compliance professionals cover their bases and protect their brand reputation:
#1 Monitor ALL Digital POPs
While most businesses utilize social media accounts on popular platforms like LinkedIn, Facebook and Twitter, there are other social media platforms and websites that house important POPs (points of presence) for financial professionals. Companies that pay attention to only the top three platforms when conducting digital audits are missing big pieces of the puzzle. Take Yelp.com for example; references are an important aspect of a financial advisor's business and Yelp is certainly a digital platform that can make an impact (positive or negative).
#2 Regulate Branch & Local Accounts
Large corporations may have dozens –– if not hundreds –– of branch locations scattered across the country (or the world). Most of these branches will have a unique social media account (or accounts) and, often, a local employee will run that account. Even though these accounts are not the same as a corporate social media account, they still have to be monitored for compliance. Inconsistency across different local accounts can negatively influence consumer perception and damage a business's brand. Strong governance from the corporate level should be the key risk management strategy to either manage the local account manager or roll up those local accounts into the corporate page.
#3 Identify Forgotten, Lost & Fraudulent Accounts
It's understandable that compliance professionals could overlook lost or forgotten accounts that employees made and abandoned. Yet, these sites may be damaging to a company's reputation. If consumers are trying to interact with forgotten accounts –– and not receiving a response –– then that corporate reputation will suffer as a result. Fraudulent and malicious accounts also present a serious threat to investment and brokerage firms. A consistent brand identity audit at the corporate level can ensure that you find rogue or fraudulent accounts quickly and engage your legal department to shut them down.
#4 Perform Regular Audits
Social media audits must be done with regularity in order to maintain proper social media governance. Websites, social media profiles, and digital platforms change constantly, and businesses have to stay on top of their POPs to prevent breaks in corporate policy. Additionally, as financial advisors see more results from being "social", additional team members may be added to expand services. New employees must quickly be added into the corporate governance process.
#5 Prioritize Profile Data
Errors that occur within a social media page's profile data –– such as "guaranteed rate of return" in a profile description –– can ruin a business's reputation online (and attract fines). Solely focusing on information within a content stream and ignoring this data is a serious mistake. The profile information, avatar and cover art are the key elements of the account that state the who, what, why and where of the business and where all compliance requirements should reside.
#6 Remove Past Affiliations
Turnover is a big part of the modern business world. Still, accounts of ex-employees or third-party partners can cause trouble for companies because those accounts may promote an affiliation that no longer exists. Make sure to disassociate your brand from any POP that doesn't represent your current policies or strategies. And ensure that those people disassociate their accounts from your company.
Final Thoughts
Sound social media governance practices will help businesses in the Financial Industry avoid risky situations online and build a strong brand reputation. At Brandle, we have years of experience providing digital compliance support to businesses in this industry. Our software is designed to create a centralized, living inventory of your entire digital ecosystem. We have the knowledge and the resources to help your team. Contact us here for more information.