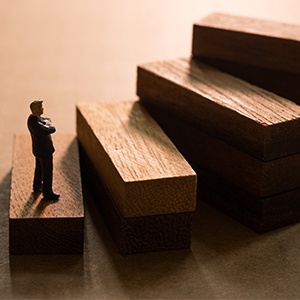 The adage "you cannot manage what you cannot measure" has many applications in today's business world, including enterprise social media management. In fact, with social media, it's even more challenging — you can't manage or measure what you don't know! And what you don't know can hurt you.
The root of this problem is that most organizations — including small firms, but especially large enterprises — have a much larger social media footprint than they realize. Yes, everyone from the CEO to the intern may know about the flagship social media accounts on Facebook and Twitter. But what they typically don't know is that while there are multiple business pages being managed on each of these platforms, there are also dozens — or sometimes hundreds — of other accounts that are dormant, unattended, or automatically created by the social network (such as Place pages). These accounts are all truly yours (they are not counterfeit accounts) and can become a significant risk to your corporate brand reputation.
Often, dormant accounts were created by people who are no longer with the business or job. These accounts are a risk to your corporate brand reputation because customers believe that these poorly managed sites are your brand. Place Pages are a risk because if you do not manage them or merge them into your brand page, then you are most likely unaware of customers who are posting to them...or even employees. At Brandle, we've seen many customer postings on these Place Pages and they present a true regulatory and/or brand reputation risk.
What's more, many accounts and pages have been created by third parties, such as customers, competitors or bad actors (counterfeiters or phishers). And these sites need to be either monitored or aggressively shut down by the corporate legal team.
So when we circle back to the wisdom that started us off — "you cannot manage what you cannot measure" — it's clear to see that the first step in enterprise social media management is conducting an audit. Without capturing the totality of an organization's social media profile, it is a forgone conclusion that accounts and pages will be missed, and remain sources of risk that can cause everything from reputation damage to data breaches.
So, how should organizations approach this seminal step on the road to robust enterprise social media management? At a minimum, it should include 7 integrated phases:
Discovery:

Identifying all of the social media points-of-presence (POPs) that are associated with the organization, or that appear to be associated with the organization.



Assessment

: Determining which POPs should be retained as part of the organization's social media profile, and which should be shut down.



Inventory:

Deciding where (e.g. intranet, cloud-based repository, etc.) the updated social media inventory should be stored for easy access and updating by all authorized stakeholders.



Team:

Assigning ownership of each POP to the right department, team or individual (e.g. support-related POPs to customer service, sales-related POPs to the sales force, etc).



Access and Control:

Identifying who has ownership of each POPs login credentials, and how this sensitive data will be transferred (and changed) if that individual leaves the organization.



Compliance:

Ensuring that all POPs are compliant with the organization's brand standards, and all prevailing regulations.



Securing the Tool Chain: Evaluating the security of various on-premise and SaaS tools used to manage content for each POP.
Ultimately, these seven steps integrate to create the foundation of a sophisticated and mature enterprise social media management program — which ultimately helps ensure that your social media accounts remain business assets vs. a costly and risky liabilities.
Learn More
Ready to learn more details about these seven steps and how you can implement each step correctly? Download our eBook "7 Critical Steps to Tame Your Brand Presence" today: