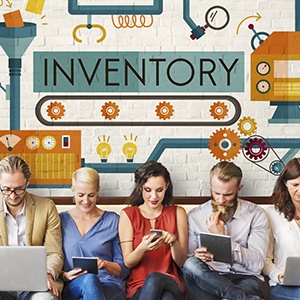 Taking a social media inventory is a comprehensive process that includes discovering all corporate social media points-of-presence (POPs), so they can be assessed, organized, managed and secured appropriately. Below, we highlight the 3 key reasons why creating and monitoring social media inventory is critical, and should be integrated into the overall corporate risk strategy and plan.
Most businesses have far more social media POPs — and therefore face much more risk — than they realize.
When starting a social media inventory, many business are surprised — or shocked — to discover that their brand names are emblazoned across dozens, hundreds or perhaps even thousands of web pages, platforms, forums, discussions boards and so on. This is often because accounts are set up spontaneously over time vs. in a strategic and structured process. It can also happen when many social media POPs are created by third parties without authorization or permission.
Without creating and monitoring their social media inventory, businesses have no idea where their brand is spotlighted across the social media (and web) landscape. This leaves them exposed to much more risk than they realize — or would knowingly accept.
Fraudulent, deceptive and neglected social media POPs can permanently damage brand equity.
All businesses realize that their brand is a valuable asset that must be protected. But what many businesses fail to appreciate is that without conducting a comprehensive social media inventory, there could be — and likely are — multiple social media POPs created by cyber criminals and fraudsters who are actively trying to deceive customers into purchasing counterfeit goods or revealing confidential information.
On a less nefarious — but still serious — note, neglected social media POPs (neglected because the business does not know they exist) represent touchpoints that, by definition, are unmonitored by employees. For example, customers may come across an old Facebook account and submit an inquiry. When they invariably fail to get a response, they naturally assume the business does not care and they may head to the competition. They may also escalate in anger and begin causing a real risk, especially if the company is in a regulated industry.
Social media inventory is essential for assigning ownership, ensuring compliance, and securing the tool chain.
Taking a social media inventory isn't the end of the risk management and mitigation process, it's actually the beginning. An accurate and comprehensive inventory forms the basis for three critically important objectives: assigning social media POP ownership to the appropriate people, ensuring corporate policy and regulatory compliance, and securing the tool chain.
This latter objective is of particular importance these days, because many cyber criminals target vulnerable attached tools and apps social media POPs. If these tools are not known and managed, then the consequences could be severe, costly and lasting.
Learn More
At Brandle, we understand that most businesses do not have the in-house resources, personnel or know-how to conduct a comprehensive social media inventory audit so that they can leverage the data to monitor and control their social media POPs. Fortunately, that is where our expertise and technology makes a transformative difference. To learn more, contact us today for your free, informative consultation on the Brandle Presence Manager and how it can help you monitor your POPs across the web.