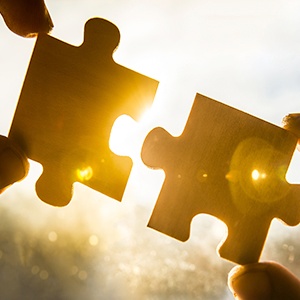 Online compliance monitoring is the process of ensuring that all online properties relating to corporate brands are following policies, procedures, and regulations. For companies in a regulated industry, it is a critical risk management practice governed by national and state laws and regulations.
When it comes to online compliance monitoring, most businesses focus on their corporate-owned active social media properties on major networks (such as Facebook, LinkedIn, Instagram, and Twitter). But if you are a regulated business and only monitoring your corporate-owned social properties, you are placing your company at risk. And the risks can range from a simple statement of correction, to a fine, or even a major hit to brand reputation. Once a brand has experienced a reputation hit, regaining the trust of the customer is a difficult task that can take years.
So how do you ensure you are covering all of the pieces of the online compliance monitoring puzzle?
Online Compliance Monitoring Landscape
The online compliance monitoring landscape is much larger than social media properties. In fact, it covers hundreds, even thousands, of Points-of-Presence (POPs) relating a corporate brand. These that include:
Vertical social networks

, which focus on a specific area for customers and provide promotional space for brands and/or employees of companies. For example, the mortgage industry has several popular social networks such as Zillow, Redfin, Lender411 and Houzz. Mortgage companies and mortgage loan officers (employees) can place micro pages promoting their services on these sites. These are considered online advertising and should be monitored for compliance.
Auto-generated pages and URLs

which are automatically created often without the consent or knowledge of the business. For example, businesses that create Wikis to help customers access self-support are unaware that hundreds of new pages can be added to the wiki per month, and each one could post a compliance-related risk or threat. More common is the Facebook-generated Place Pages where anyone can post to that page.
Community generated sites

, which are usually created by customers, but sometimes created by third parties who are looking to "piggyback" on a popular brand in order to generate and monetize web traffic. Even if these sites are benign, they nevertheless must be part of the compliance monitoring framework. This is especially true in the Healthcare and Pharma industries.
Employee-created pages and websites

, which may not be owned by the corporation, but are properties that may need to be monitored for compliance purposes. For example, employees who have signed up for a Brand Ambassador program, or sales people developing their client-base with social media. This is especially true in regulated industries. GDPR may prevent monitoring of employees in the EU.
Channel partners, agents and reps

who are part of the corporate brand ecosystem may follow a very different set of policies and standards. For example, the Technology industry has many certified professional programs and monitoring partner sites for program adherence and logo usage may be important to the company,
Fraudulent sites

, which are created by cyber criminals and counterfeiters to steal data and sell bogus products. These sites aren't part of your digital ecosystem, but you certainly want to have them shut down and ensure a regulatory body is not including it in an audit.
If your company is regulated, your online compliance monitoring program and process should be thorough and well-documented. It is required.
If your company is not regulated, compliance monitoring strengthens your brand reputation by ensuring policies and standards are met. Consumers will see a clean, consistent, and accurate online brand ecosystem that they can trust.
Learn More
A complete online compliance monitoring program goes beyond tracking flagship social media properties like Facebook and Twitter. If you're ready to learn more, download our free white paper "7 Critical Steps to Tame Your Brand Presence". In this white paper, you'll learn how your team can work together to manage access and control over social media properties. Plus you'll learn more about the social media and web audit process to assess and inventory your social media accounts.